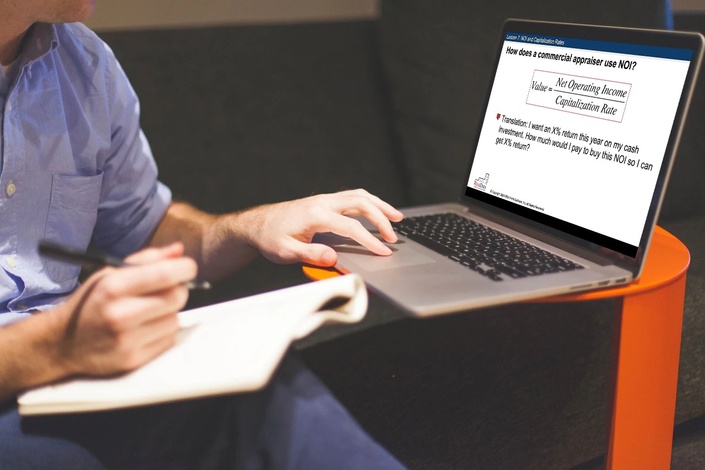 Introduction to Real Estate Investment Analysis
Academic Edition
Knowledge is your most valuable asset in the business of real estate investing, where the best way to succeed is to understand how the numbers and the process work.
Real estate expert Frank Gallinelli — ivy-league professor, best-selling author, and founder of RealData Software — teaches this master class.
---
Master the techniques, metrics, terminology, and skills used by successful real estate professionals

See how experienced real estate professionals approach key processes, such as due diligence, valuation, financing, pro forma projections, resale, development, and more.
Learn how to calculate and interpret the metrics that are most important to income-property investors.
Become fluent in the language of real estate investment and finance.
Discern how different property types might present different opportunities and challenges.
---
One course provides all this:
The Four Basic Returns
The Vocabulary of Real Estate Investing
The APOD and Income Capitalization
Time Value of Money
Real Estate Pro Formas
Discounted Cash Flow Analysis
Real Estate Investment Metrics
Mortgage Financing and Underwriting
Case Studies: Apartment, Mixed-Use, Triple-Net, Retail Strip Center
Real Estate Partnerships
Real Estate Development
Value-Add Investments
Become Skilled in Important Techniques:
Estimate current market value
Calculate and interpret key rate-of-return metrics
Evaluate a property's long-term potential to meet investment goals
Understand what lenders look for and how much you can expect when you ask for financing
Recognize the warning signs of a dicey investment
Learn how to structure a partnership that profits everyone involved
Plan out and evaluate a development or rehab project
Explore the profit opportunities with value-add investments – and more
---
Invest in your future with our step-by-step approach — and pursue professional goals with confidence

Each topic area features a series of short videos that focus on critical concepts. Move ahead at your own pace.
Sample problems and simple spreadsheet tools will help you master essential calculations.
Try your hand at property analyses with relevant case studies that feature a variety of property types and practical, real-life issues.
Did you know? You can watch the video lessons on your smartphone or tablet as well as your computer.
Earn an e-certificate that you can attach to your professional and social media profile.
"The Real Data Intro to Real Estate Investment Analysis is an outstanding course for all real estate professionals! The course is thorough, clear, concise, and professionally delivered. The content is very relevant to actual real life real estate investing. The case studies are particularly valuable as Frank Gallinelli walks you through the thought process of an investor when making high level decisions. I highly recommend this course to anyone working in fields related to real estate and especially for those looking to invest themselves."

Brad Trauth
Owner/Investor/Developer/REALTOR
Trauth Property Group
---
When you complete this course, you'll know how to look at a potential real estate investment with a critical eye. You'll be ready to "run the numbers" like a professional to decide at what price and on what terms a particular property makes good sense to you. Success belongs to those who take the time to learn to do things the right way.
---
Academic pricing is available for classes of >10 students.
Please contact us at [email protected] for a quote.
---
Who Should Take This Course?

Students — If you're carving out your path, we can start you off right to reach your potential. For more than a decade, Frank has taught material like this in his graduate school classes at Columbia University. You'll access quality education in this course.
Real estate investing novices — Learn the techniques used by seasoned, successful investors so you can decide what to buy, how much to pay— and learn to avoid common, costly mistakes made by beginners
Real estate professionals — Experienced investors and brokers recognize the benefit of updating, refreshing, and perhaps even enhancing their core skills. Never stop learning.
Math-o-phobes — If you've avoided studying investment analysis because you're afraid of the math, this is definitely the course for you. Clear and simple explanations, examples, and practice exercises will take you over that hurdle.
Forward-thinkers — If you have an eye on your retirement, see how to leverage your portfolio and avoid costly pitfalls.
---
Scroll below to the course curriculum to preview several of the lessons.
Your Instructor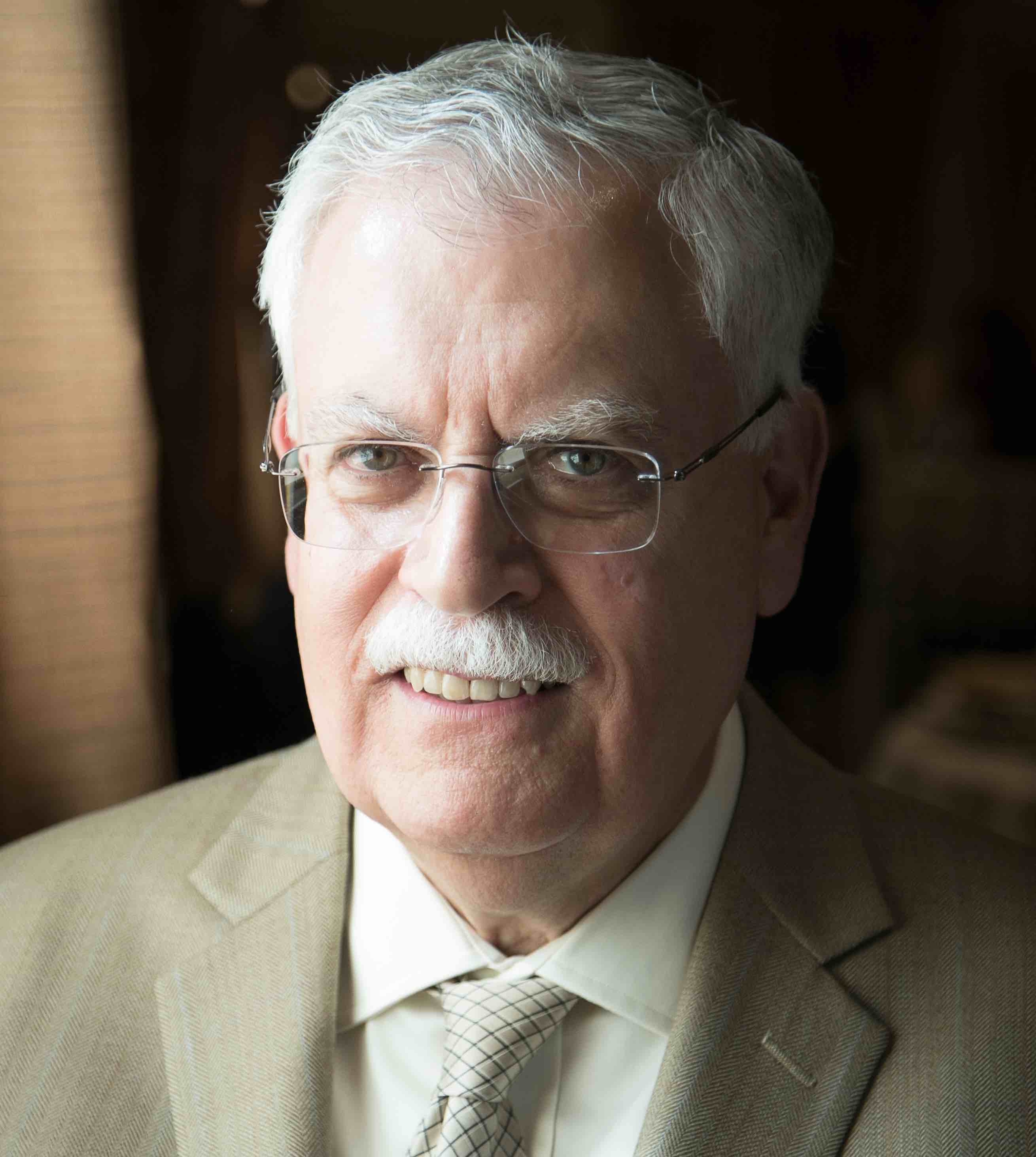 Frank Gallinelli is the author of the best-selling book, What Every Real Estate Investor Needs to Know About Cash Flow... now in its third edition, as well as other books and numerous articles on real estate investing and finance. He is a graduate of Yale University with a degree in psychology, holds a Master's degree in education from Southern Connecticut State University, and served as Adjunct Assistant Professor of Real Estate Development at Columbia University for over a decade. Gallinelli has been involved in real estate for more than 40 years and is the founder and president of RealData, providing real estate software to equip and educate investors and developers for success. RealData's flagship product, Real Estate Investment Analysis (REIA), uncovers the value and potential returns of any income property, and the company's development applications guide you through multifamily, commercial, subdivision, and condo projects. With Gallinelli's video courses, you'll develop the confidence and skills to evaluate investment opportunities for maximum profit.

What are our students saying about this course?
"...your wonderful ability to teach this material has made this a thoroughly rewarding and efficient education in Real Estate Deal Analysis. I am incredibly satisfied with the online course as well as the RealData Pro software… More personally, I really want to thank you for the confidence your education has given me…" — I-Yeh
---
This is a great video series to learn how to calculate and evaluate income producing properties. The math is the same for all levels of investors. Frank makes sure that you don't just accept what is given to you but explains how to look beyond and see the big picture of the potential investment.
---
A helpful, insightful, and well-structured course that can take you from newbie to capable investor in relatively short order. Complex concepts are well explained and well illustrated with examples.

---
I felt this course was extremely useful for my start of multi-family apt investment. I had Frank's book, but this course was perfect for me. I have full confidence my ability to analyze different properties.
---
This is an AWESOME course. I only passed through once however, I will go through it again. I believe if I can master the thought process as well as the the tools and techniques. I will have a competitive edge in making, presenting and operating all property classes. Thank you for your time hard work and due diligence putting this course together. It is everything you're not told at the seminars.

---
I felt that this course has properly formed me to make informed, calculated and intelligent decisions in regards to my future real estate investment portfolio. You're the man Frank! I will highly recommend this course to anyone interested in the real estate investment world.

---
"Dear Mr. Gallinelli, thanks so much for explaining the hierarchy of a pro forma for an income producing property in a very simple way. Your skill to translate investment concepts in a clear fashion to real estate investors is outstanding" --Maibi Rojas
---
"…thank you for your relentless passion to make sure your student succeeds. I am passionate about learning and I appreciate you so much for this." -- Ola Ibiwoye

---
"Thanks. These are the best courses ever!" Ken Vance

---
Great course - especially for a beginner commercial investor like me.
---
The case studies were very very helpful to better understand the lesson in not only mathematically/numbers, but also conceptually and how a certain situation goes by in real life.

---
Your skill to translate investment concepts in a clear fashion to real estate investors is outstanding.

Course Curriculum
Introduction to Frank Gallinelli's Real Estate Investment Analysis Course
Available in days
days after you enroll
APODs, NOI and Income Capitalization
Available in days
days after you enroll
Real Estate Pro Formas
Available in days
days after you enroll
Frequently Asked Questions
When does the course start and finish?
The course starts now and never ends! It is a completely self-paced online course - you decide when you start and when you finish.
How long do I have access to the course?
After enrolling, you have unlimited access to this course for as long as you like - across any and all devices you own.
What if I am unhappy with the course?
We would never want you to be unhappy! If you are unsatisfied with this course, contact us within the first 30 days and we will refund the purchase price of the course.
Do I need to have a knowledge of finance in order to benefit from this course?
We make no assumptions about your prior background or experience. The course will start with the basics, and from there it will move gradually into topics of greater depth.
Your syllabus shows a lot of metrics and calculations. Do I need to be a math whiz?
Not at all. You'll find the math to be surprisingly simple, and I take special care to explain it clearly, with plenty of examples. Real estate investing is all about the numbers, and success comes to those who understand how the numbers work and what they mean.
How long is the course?
The course includes 58 videos -- and growing. Don't worry about falling asleep, because each video is about 7 to 18 minutes long. You can watch each lesson as many times as you like to master its content. You will be able to access additional video lessons as they are added.
Is the course just the videos?
No. For lessons that focus on metrics or calculations, we provide a good number of practice problems and answers. We also include several spreadsheet templates that you can use to make many of the calculations and perform some of the analyses discussed in the course. We also provide quizzes so you can test your understanding of the material you've studied.
Do I need to have the RealData software in order to take the course?
You don't need any outside software to take the course, although we do recommend you have Excel or a similar spreadsheet so that you can take advantage of the templates we provide. When you begin working on real deals of your own, we hope you'll take advantage of the powerful and sophisticated tools offered at realdata.com

Do you have a course that will teach me more about the RealData investment analysis software?
Yes, we do. You can find it at...
http://goo.gl/kRWYIC
That course will take you through the analysis of a mixed-use property using the REIA Pro software.
Can I watch the course videos on my mobile device?
Yes! You can watch the course videos on your smartphone or tablet.
"The course taught the most important concepts that I need to know in my early stage of learning real estate finance. The instructor has a keen talent for explaining the initially mind-boggling concepts in a painless way through easy-to-understand language and examples. I recommend this course to anyone who has any interest in the real estate field."

—Erica Lee

---
Professor Gallinelli has the magic to make complicated concepts easy to understand. ... I feel much more confident to analyze a property based on all the available information and to make informed decisions with limited information.

—Christina Chao
---
I found the course to be the perfect complement to your book. I appreciated the fact that each video is short which allows the user to digest the material in a simple fashion. I also like the fact that you incorporated a quiz to test my knowledge of each concept. All in all it was really what I was hoping for and I have way more confidence today when analyzing income properties than I did before the course.
—John Cameli